Do you want to gear up your business by using an online platform? There are plenty of platforms providing eCommerce website building services. If you are in a dilemma of choosing the right one for your business, we have handpicked the Best eCommerce PLatforms for you.
Every business has different needs and structures to facilitate the products to its customers. These platforms help you manage sales, orders, replacements, and refunds with plenty of features in an efficient manner.
Let's get started to explore the efficient and cost-effective options for opening your Estore!
1. WooCommerce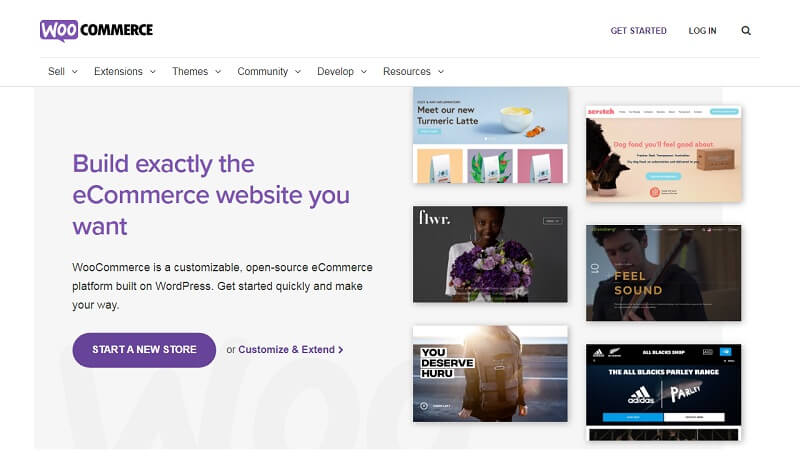 WooCommerce is one of the Best eCommerce platforms and is built on WordPress. If you have an existing WordPress site, you can add the WooCommerce plugin to the site. And you can start your e-store in no time. You can set up your store easily and quickly.
Moreover, there are so many customizing options to build a store in whatever way you like. This platform offers secure payment methods. It brings features like- it accepts all major credit cards and bank transfers and integrates with many payment gateways.
WooCommerce can update products and fulfill orders in a quicker way. WooCommerce comes with amazing functionality and features to enhance your store and attract customers.
2. BigCommerce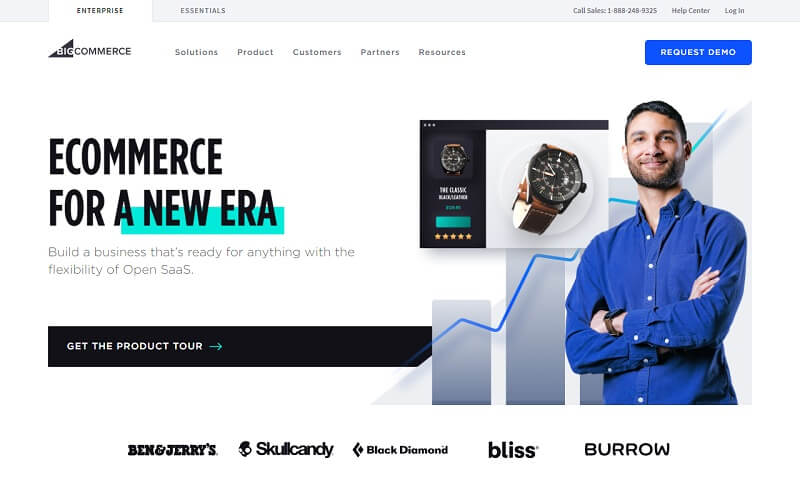 BigCommerce is a beautiful platform to make an online presence for your customers. You can build your e-commerce website with ease and flexibility. It quickly supports and meets your business needs in terms of design and features.
This platform provides a user-friendly experience, as it's fast and responsive to any device. It supports multiple languages and currencies. With affordable pricing, BigCommerce gives unlimited storage (uploading products in bulk) with all plans.
Design tools, Mobile apps, Integration with applications, Real-time shipping quotes are the key features of BigCommerce. You can scale and grow your business without complexity. Build your e-store through this amazing platform with unlimited capabilities.
3. Shopify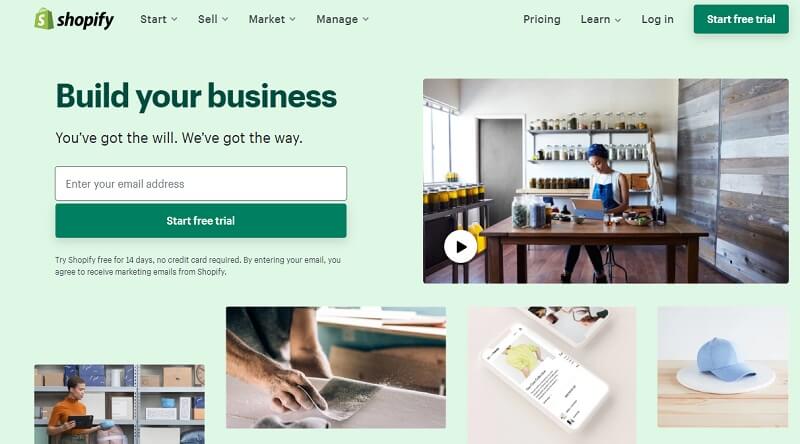 Building and managing an eCommerce website through Shopify is hassle-free. As Shopify is one of the most popular and best eCommerce platforms, you can create your store in no time.
It brings 70+ new themes, integrates 6000+ apps, is compatible with mobile devices, has full access to HTML and CSS of the store, easy payment processing, and a feature-rich content management system. This platform is easy to use without any technical knowledge.
It brings storage capacity, extensive order fulfillment, and more. You can learn more about your customers' interests through their profiles.
Shopify helps to manage your day-to-day transactions, find more customers, and increase your sales. You can build a perfectly beautiful eCommerce site with unlimited attractive features.
4. PrestaShop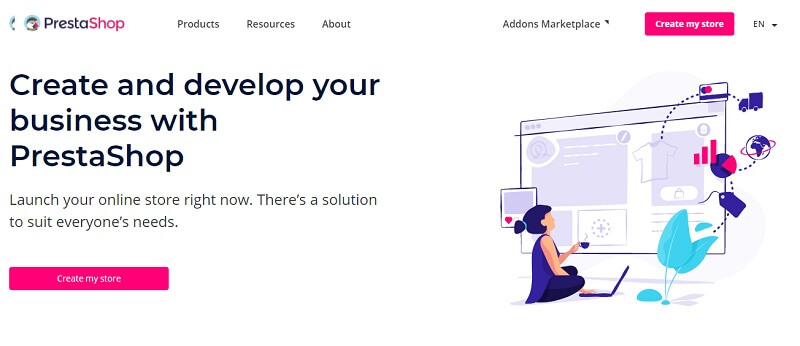 Among popular platforms for creating your e-commerce site, Prestashop is one of the innovative platforms. You will find all the required tools and functionalities for a perfect website.
Also, you can fully customize your site with colors, logos, and designs. You can track all your orders, products, and customer data effectively. Prestashop offers multilingual and multi-currency facilities to present your store globally.
With having more than 300,000 e-commerce sites worldwide, Prestashop helps entrepreneurs and businesses to build their brand! It has a clean and minimalist style, easy to use, and is compatible with all devices.
This open-source platform is highly recommended to start your e-store quickly.
5. Wix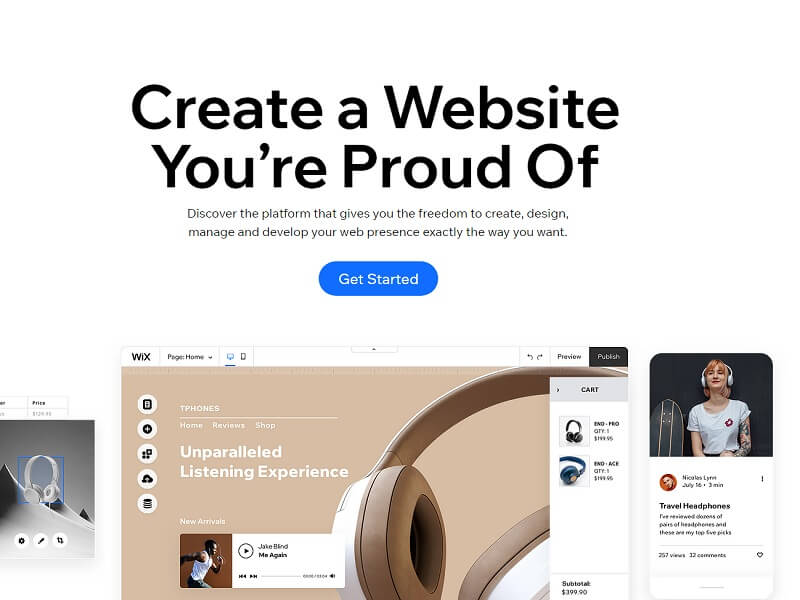 Wix is an amazing eCommerce platform to build a store the way you want. You will have an abundance of flexibility and customizing options to create an attractive site. It includes features like a multilingual store, 500+ templates, optimized for search engines, mobile-optimized version, etc.
Wix is a suitable platform to create a site for a business, blog, portfolio website, education, or eCommerce website. You can build a site with in-built features and functions to grow your business.
This platform comes with a store editor and user-friendly interface, easy to use and at a reasonable price. You can generate leads, promote your business and grow it efficiently with Wix!
Conclusion
Every eCommerce platform is different in its functionality and technicality. According to your business needs, you can opt for any of these platforms.
No matter what your business or service is about, these online platforms give freedom to create, manage and maintain your store to build your brand globally.
E-Commerce platforms help to create a user-friendly interface, respond to customer queries, and manage inventory quickly.
Build and promote your business with no technical knowledge. Choose one which is easy to use and affordable price.
Look for a platform that has an integration with other software & has great customer support.