Blogging is a creative way to share your thoughts and information. If you want to create a blog with more engagement, in this post, we have collected Free Video Blogger Templates that will help you choose the right one for your blog. Enhance viewer interests and fun with the videos and attract traffic to your site.
Using these templates, you will be able to put written and video content together without much effort! Video posts from any channel like Youtube, DailyMotion, or any other platform, just embed it to your blog easily.
1. Video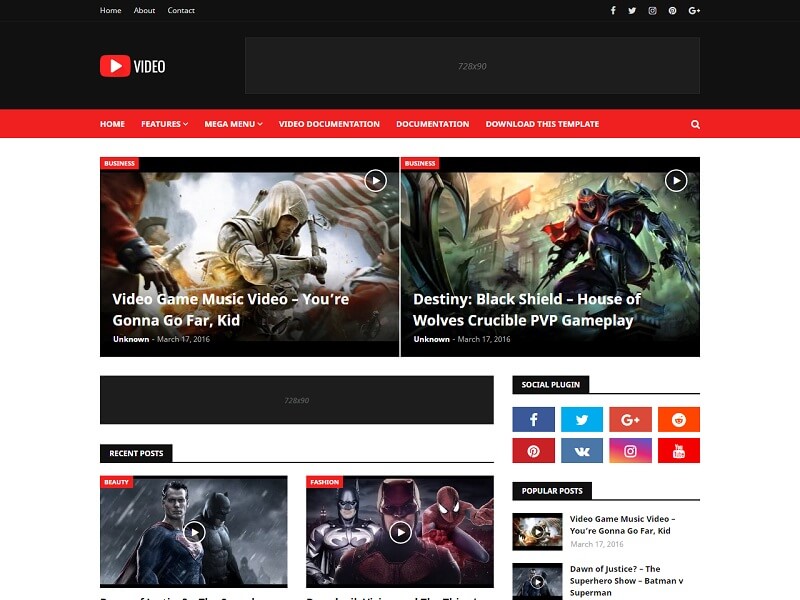 Video Blogger theme is specially designed for blogs with movies and short films. You can make a beautiful blog website with lots of flexibility and features.
Create a unique site view with browser compatibility, slideshow, page navigation menu, drop-down menu, social sharing, and more.
This template is SEO-friendly, fast loading, and responsive to all devices. Video theme is suitable for YouTubers, Video blogs, and online courses and tutorials.
2. Movies On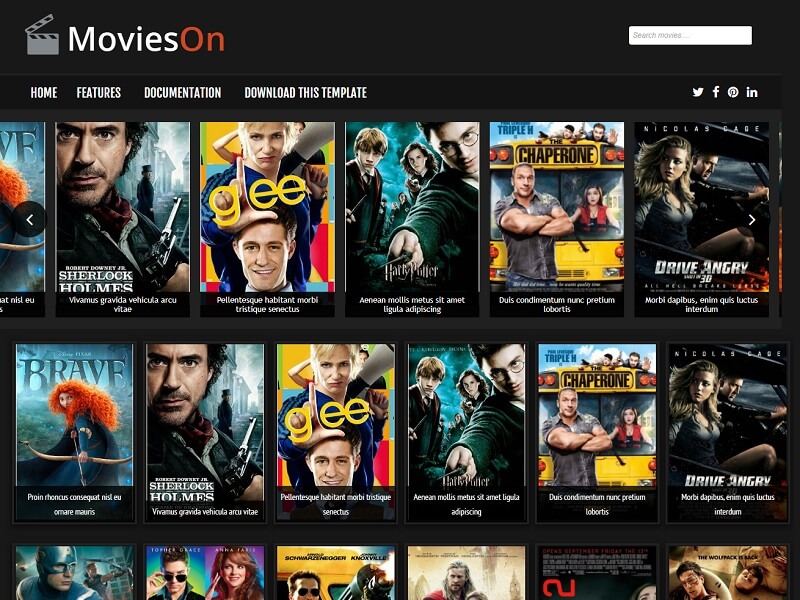 Do you want to post video content on your site? If yes, then this Blogger template is a great fit for your requirements.
This theme is suitable for a video, movies, travel videos, recipes, movie trailers, and more.
With design choice, customization options, dark and light background, it creates a professional look.
It's SEO friendly, fast, and compatible with every device.
3. Sora Films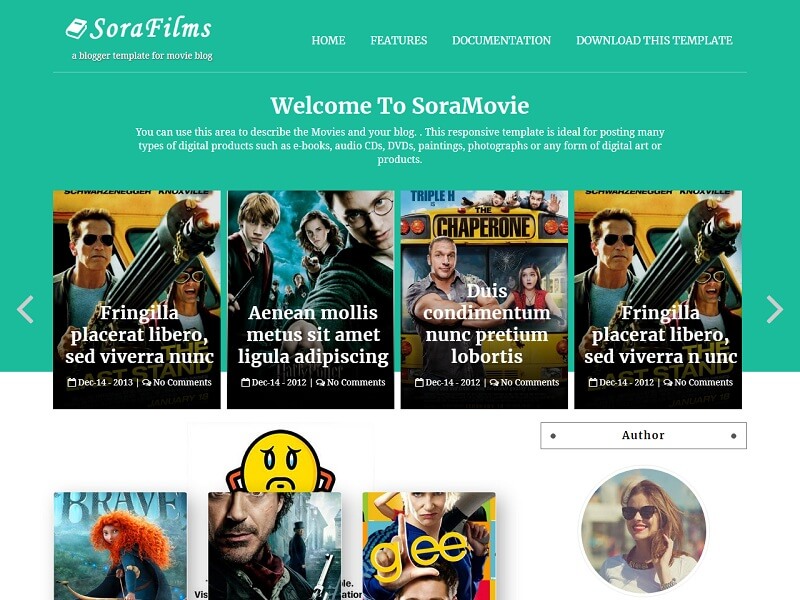 Sora Films theme helps to create video content with ease. It is an ideal theme for movies reviews, e-books, DVDs, Paintings, Arts, or any digital products.
It comes with features and customizing options for the video content. You can use the space widely to describe the information regarding the video or movie.
This theme comes with many widget options which you can put anywhere and customize your site.
4. Movieism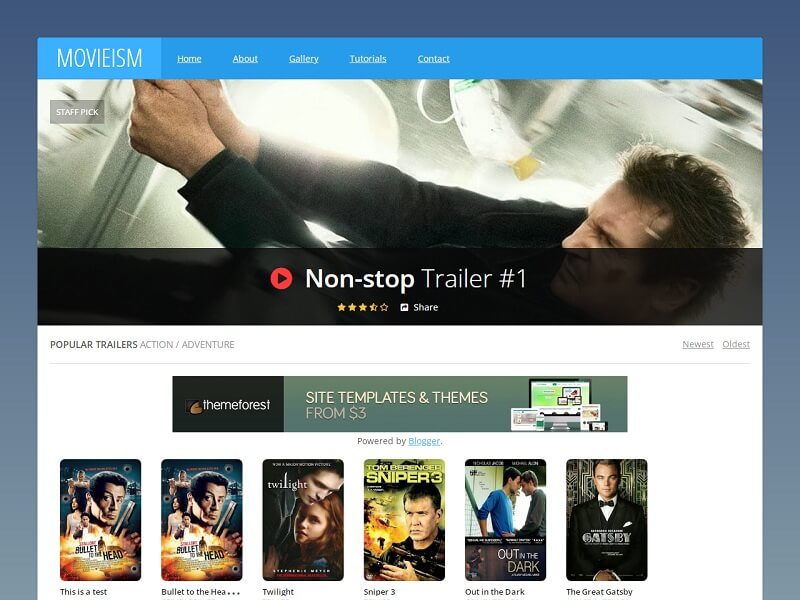 Movieism is one of the best free video blogger templates, giving a stylish and attractive look to your site.
This template is best suitable for any video content, movies promotion, cinema, film blogs, and more. It has a separate framework built with CSS3 and HTML5.
Depending upon your requirements, you can create a single home page and customize it. This unique theme is Responsive and SEO-friendly.
5. VideoBox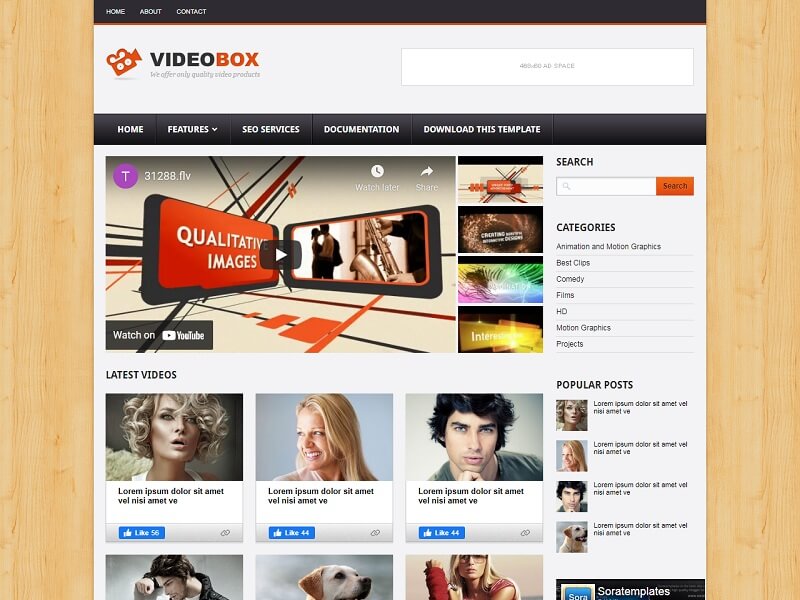 Video Box is a blogger template that supports videos for your blog. It comes with greater compatibility, design, and layout.
This theme has a wooden design, 4 column layout, HTML5 and CSS3 framework, drop-down menu, and more.
This simple and elegant theme gives classic look to your site. You can show the video gallery perfectly with its layout.
6. Digbug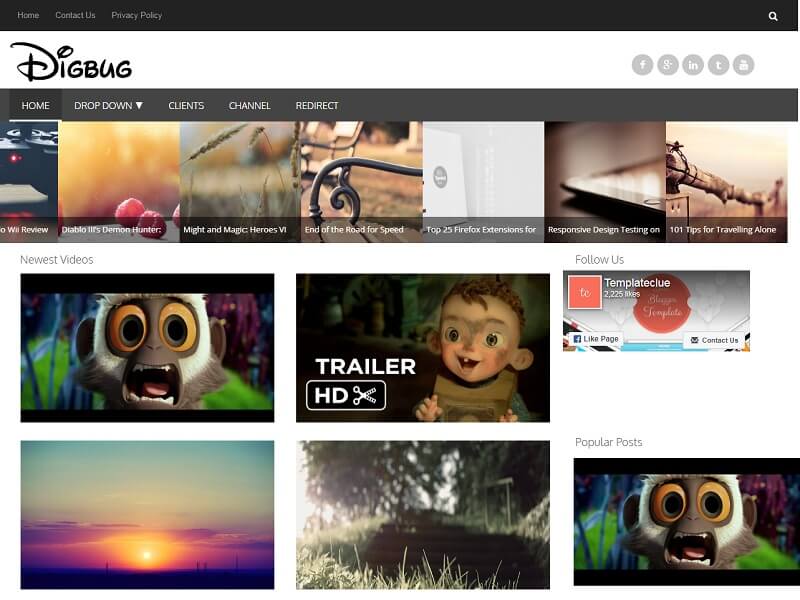 Digbug is one of the finest free video blogger templates to make video sites. It supports streaming from platforms like Youtube and Vimeo.
This theme has elements that make it fully responsive for any device. It comes with the features such as custom widgets, SEO friendly, custom design, and many more.
With clean and modern design & colors, it attracts more and more visitors to the site.
7. VideoMag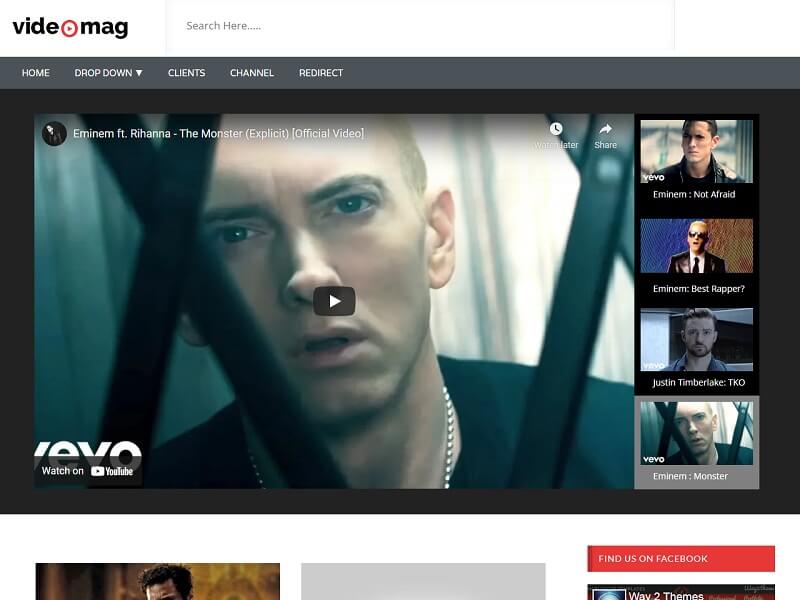 VideoMag is a free responsive video blogger template. It helps to build a video site with its video-supportive features and options.
It supports streaming from youtube. This theme provides features such as a featured video slider, a big frame player on the posting page, social buttons, responsive, and SEO-friendly elements.
8. Sora Movies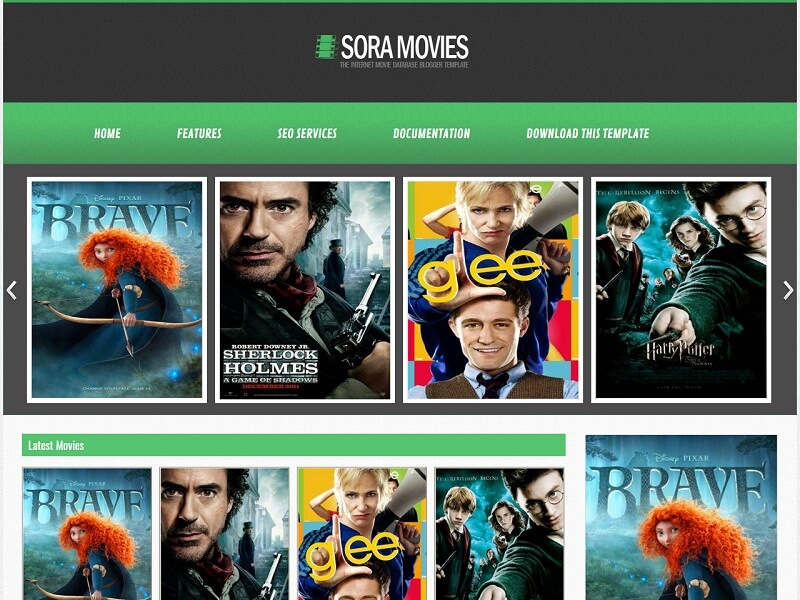 Sora Movies is a video blogger template that is suitable for cinema, entertainment, movies, and more.
The theme comes with a banner area for ads, slider, 4 column footer, clean layout, browser compatibility, simple design, etc.
This responsive and fast-loading theme is ideal for entertainment blogs, movie promotion, and films related content.
9. VideoShow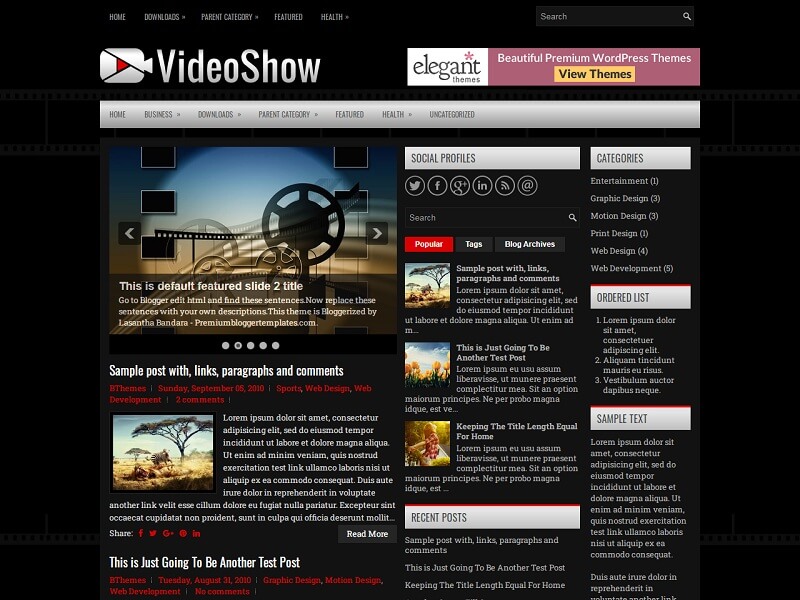 Video show is one of the unique designed video blogger themes.
This dark and responsive theme comes with the features such as Google fonts, featured post slider, header banner widget, 2 navigation menus, Thmbhnails, social sharing buttons, and many others.
Because of its clean and modern design, it helps to attract visitors to the site.
10. Video Portal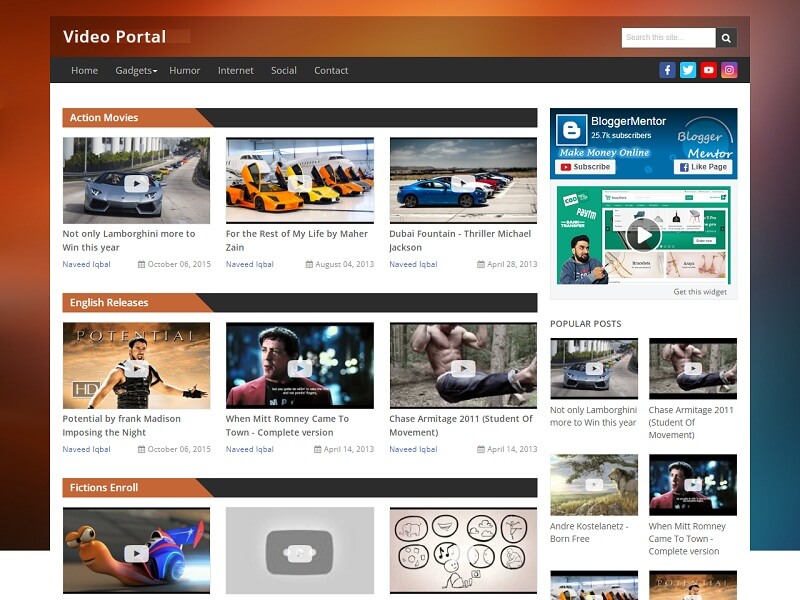 Video Portal is a stylish-looking video blogger template. It comes with video supporting elements and features which help to build an inviting video site.
It has features such as Fast Loading, Responsive, SEO ready, Featured Posts, What's Up share, Drop down menu, Pagination, Newsletter form, and much more.
You can show video content and related information in a more simple way.
Conclusion
With the above-mentioned list of templates, showcase any digital products, movies, tutorials, entertainment videos, or short films effortlessly.
This variety of templates will surely help you put your video blogger content efficiently, inviting more visitors to your blog site.
Choose the template which is most suitable for your video content.