On a digital platform, a lot of online content and web pages are published every day! You may find your work or content being stolen and used without your permission. When someone is using original work without consent or reusing it as a new work without giving credit, it's called plagiarism. With the help of Free Plagiarism checkers, you can know whether your website/online content is copied or duplicated somewhere else or not.
A plagiarism checker tool helps to detect copied or plagiarized text in your content. It gives you proof of authenticity and originality. You will get the result in a fraction of a minute. And you can ensure your content does not contain any copied text.
Here, go through the handpicked list of the best free plagiarism checkers and use it for your work.
1. Plagramme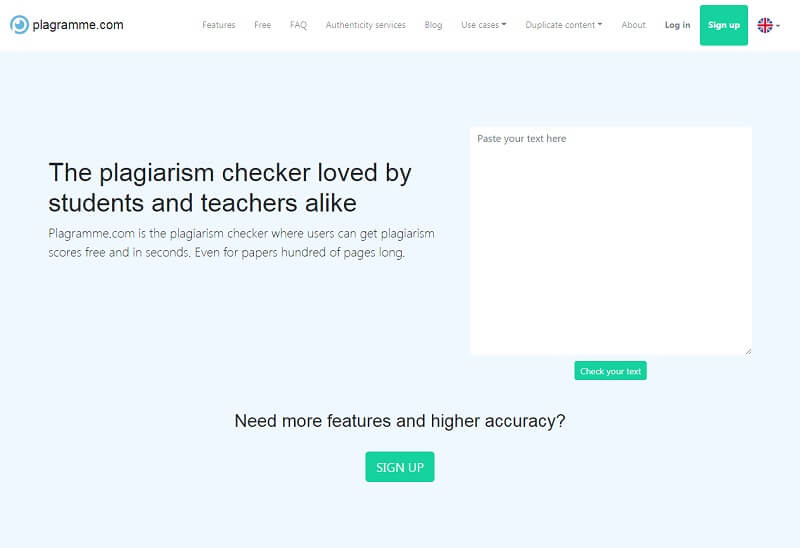 Plagramme is one of the fastest and most accurate plagiarism checkers. For finding duplicate content, it scans your content and gives a detailed description of plagiarism text. The Plagramme has more than 6000 reviews on the Trustpilot.
This tool gives the score within seconds, even when the papers are a hundred pages long. Plagramme is popular among students and teachers for academic purposes.
Plagramme is ideal for teachers, lecturers, professors, businesses, and private consumers. This free tool helps to discover copied works in real-time search technology. When there is more emphasis on research work, Plagramme helps educators a lot.
Plagramme is a free tool where you can check your written work in no time.
2. Plagium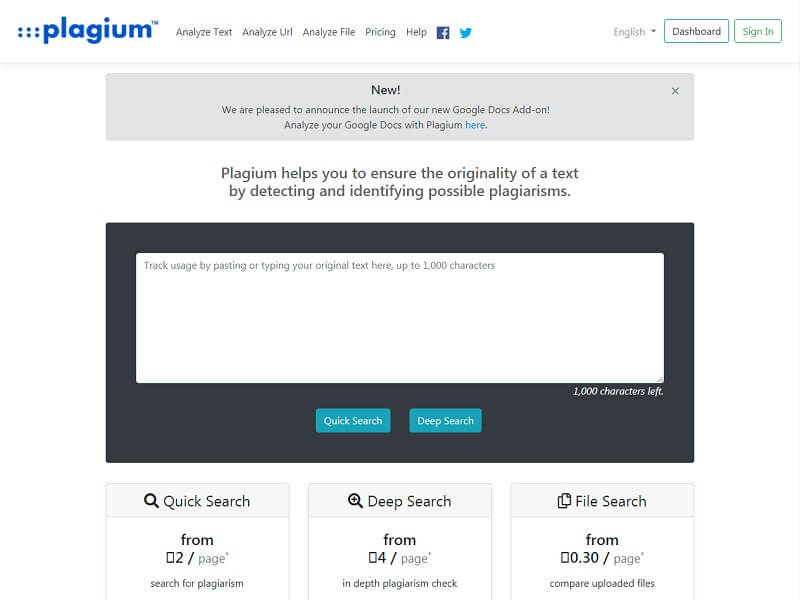 Plagium is a fantastic and free plagiarism checker tool. It helps to ensure your content is original and free from plagiarism. You can use the free quick search option for occasional usage. If you are a regular user of this site, you have to sign up with an affordable amount.
Plagium offers a Google Doc add-on. You can use Google Docs with Plagium and find out the plagiarised text while writing your content. This tool also provides an interactive dashboard. This platform analyzes text, URLs, files and enables you to perform a quick and deep search. It allows you to find the originality of text up to 1000 characters.
3. Small SEO Tools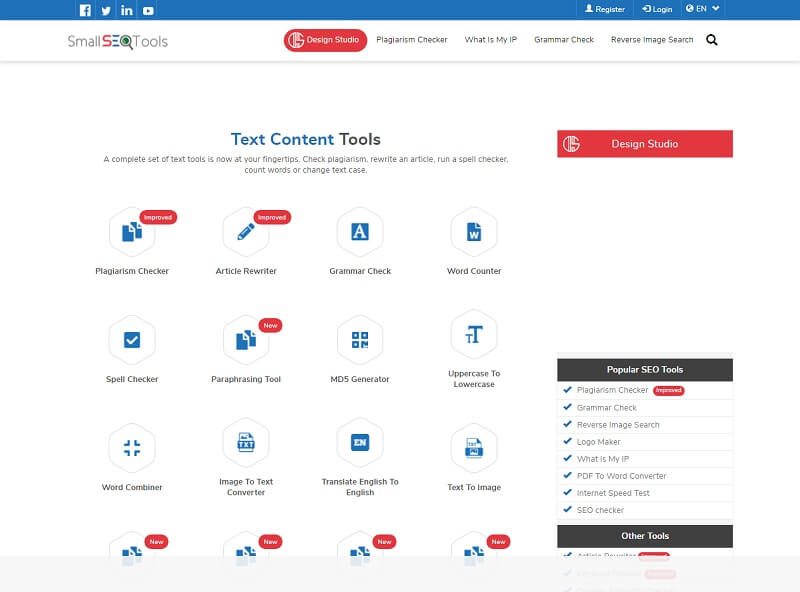 'Small SEO tools' is one of the great free plagiarism checkers. It has the ability to find plagiarized text against billions of web pages. You can upload or paste your text and you will get the results within a few seconds.
SmallSEO Tools is the fastest and most accurate tool to scan and analyze your content. It also contains an automatic rewriting feature. You have the option to use a rewriting tool if you find plagiarism text. The Auto Paraphrasing tool will update your content instantly. This feature is built-in and absolutely free. You can upload different types of formats like .doc, .txt, .odt, .pdf to get the results.
Also, you can write website URLs to check for plagiarism. With this tool, you can download and share the plagiarism report with the relevant parties.
4. Duplichecker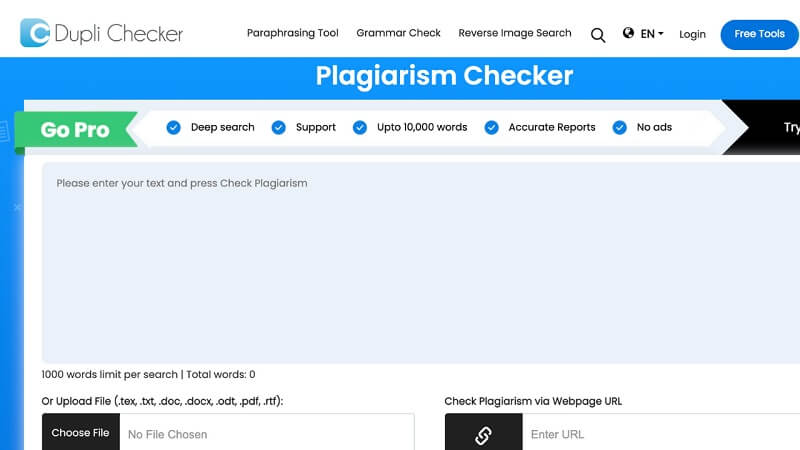 Duplichecker is a free plagiarism checker tool. It comes with many features that give accurate reports of your content. You can have a limit of 1000 words per search. You can use any digital format of your content or copy-paste in the text area to check plagiarism. Also, you can paste your website URL and get the result. This tool offers the best matching detection.
Duplichecker ensures 100% privacy of your content. It trashes your content after checking plagiarism.
Developed by using AI technology, this tool helps detect any minor trace of plagiarism and is best to catch the duplication. It compares your content with millions of sources and gives accurate results. This tool produces results in the fastest way. It provides an easy-to-understand analysis report.
5. Quetext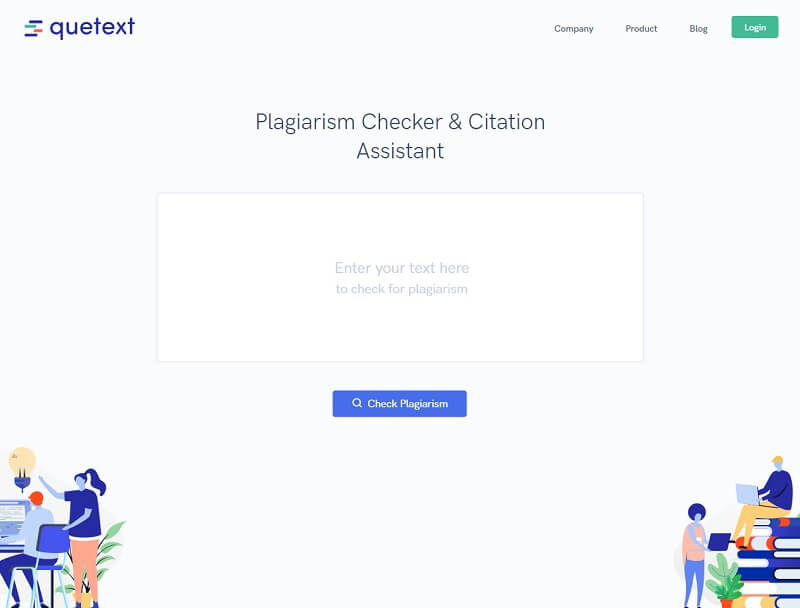 Quetext is a free plagiarism checker. It is ideal for bloggers, professionals, writers, students, and teachers. Quetext can detect plagiarism for web pages, news sources, academic sources, online textbooks, etc. With just a click of a button, you will get results instantly.
Quetext uses Deepsearch technology for contextual analysis. With the use of algorithms, it finds duplicate content in no time.
This tool spots the duplication and exact matches with corresponding colors. So it makes the result easy to understand. Quetext comes with an interactive snippet text viewer. By Using billions of internet sources, this tool gives you a comprehensive plagiarism score.
Conclusion
A plagiarism checker is helpful to know whether your content is original and unique. It saves from damaging your image as a writer. Pick any of them and make your content plagiarism-free!