Are you looking for a gaming template on a low budget? We have shortlisted some of the best free Gaming blogger templates for you. They are super-efficient and easy to use for gaming purposes.
The flawless design and high-quality performance of these templates will make your site attractive. You will find it easy to build a gaming site specially designed for gaming websites.
If you want to give details and descriptions regarding games, you can show them in your content in an attractive way! Your website will welcome more visitors for the nicely presented games full of information and knowledge.
Let's have a look at each one of them.
1. Dark Mag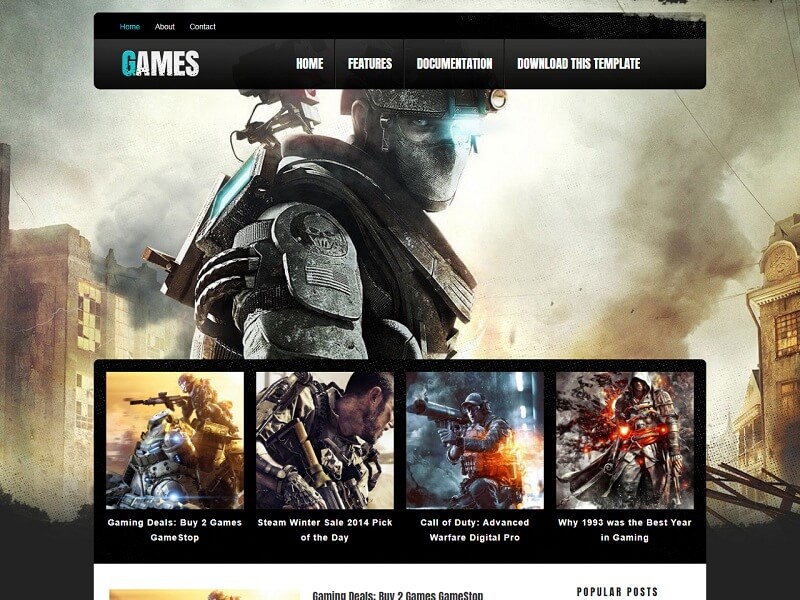 Dark Mag is a futuristic theme that makes your site more user-friendly. If you want such a design, Dark Mag is one of them. With high quality and customization options, one can build a super attractive site without having coding knowledge.
Dark Mag is a responsive theme and looks enjoyable on every device. If you want to publish gaming news, tutorial, gaming blogs, walkthroughs, this theme is suitable.
2. Hot Games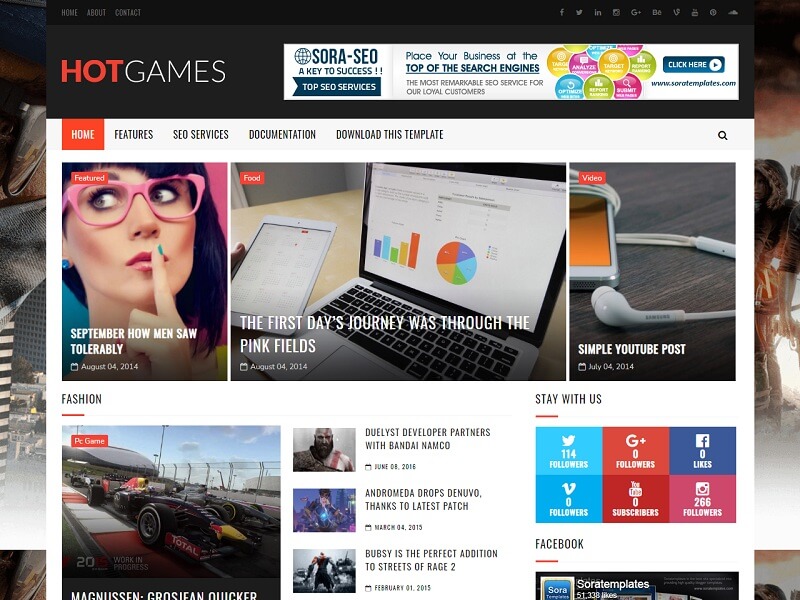 Hot Games is one of the best free Gaming blogger templates. It is perfectly suitable for twitch, streamer, video, gaming-related blogs, or gaming websites. With tons of features, this theme is SEO friendly and helps to generate organic traffic effortlessly.
Hot games template is designed for the gaming niche and is Ads ready, fast loading, responsive, multi-colors features, and more. If you are looking for a minimalist and elegant theme then Hot Games is an ideal choice.
3. PopCorn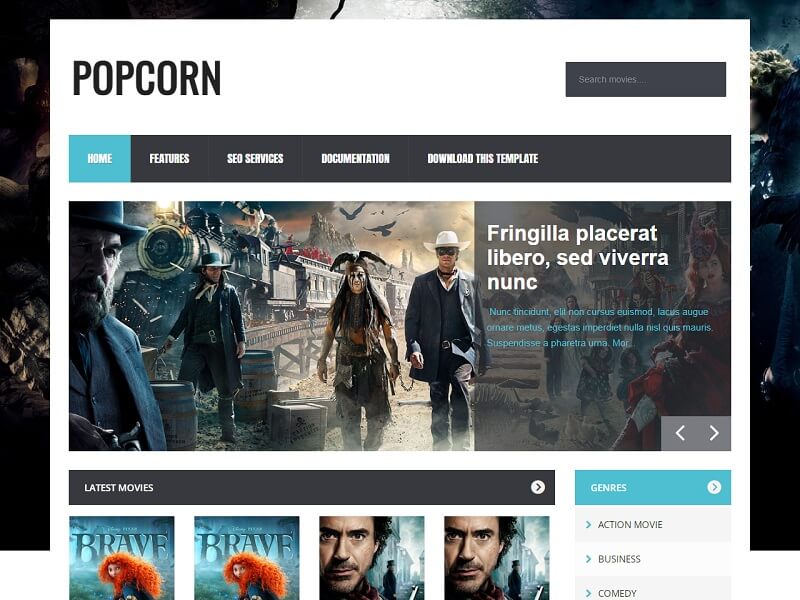 Popcorn is one of the cleanest and best free gaming blogger templates. This template comes with features such as Breadcrumb navigation ready, Ads ready, responsive with all devices, drop-down menu, and optimized for search engines.
It is perfectly designed for gaming purposes and focuses on video content. One can build an attractive as well as minimalistic gaming blogger site with PopCorn.
4. Gamer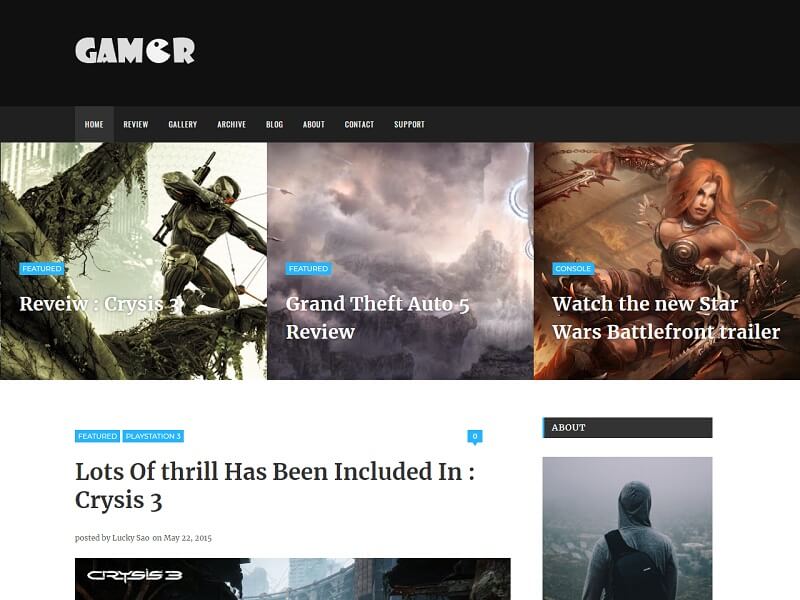 Gamer is one of the best blogger templates for Gaming sites. To make a user-friendly appearance and functionality, Gamer helps to create a perfect blogging site.
It comes with the features such as Ads ready, social bookmark ready, Post thumbnails, Email Subscription widget ready, Responsive, and SEO friendly.
5. Tube Mag
Tub Mag is a blogger template focused on the video site. One can build professional video content with the help of Tub Mag.
This theme includes features such as Responsive design, compatibility with major browsers, multi-author option, Ads ready, Post thumbnail image. If you want to create a video portal or video blogger site, this theme will help you.
6. Arcade Mag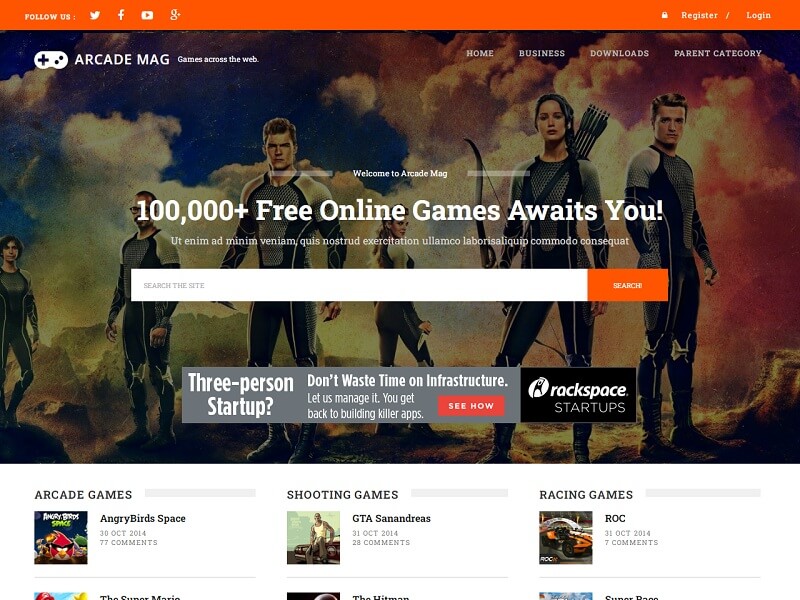 Arcade Mag theme will help you build an efficient gaming site without having coding knowledge. This blogger template comes with desirable features and more.
Arcade Mag is Responsive and SEO-ready, which helps to get organic traffic on the site. It comes with features such as 2 columns, Post thumbnails, Dropdown menu, 1 sidebar, and also Social Bookmark ready.
7. PowerGame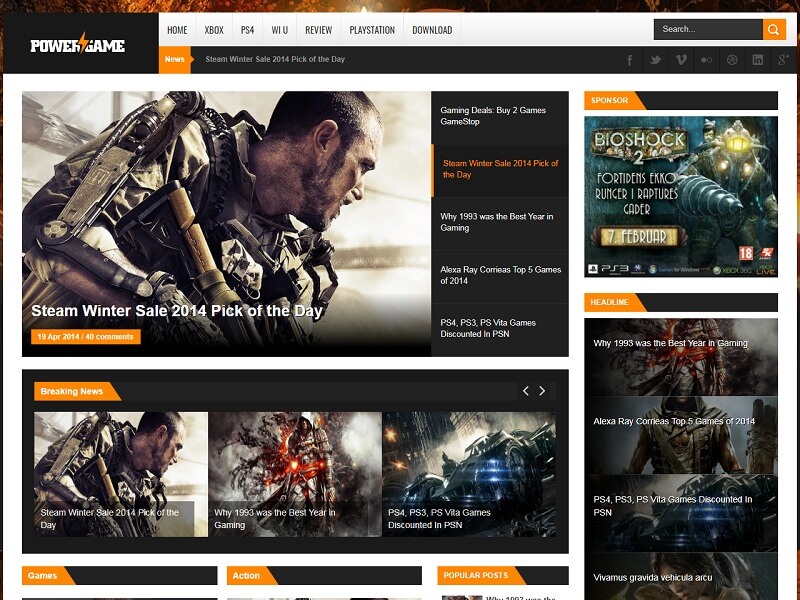 Power Game is one of the versatile gaming blogger sites. You can build a gaming blog by providing information and other content. It is a multi-purpose theme that helps to create any website.
It includes features like Page Navigation Menu, Slide show, Gallery, SEO ready, Responsive to all devices, Email subscription widget, and more. Using a sidebar you can show your most recent post and create the ideal layout for your blog.
8. iGame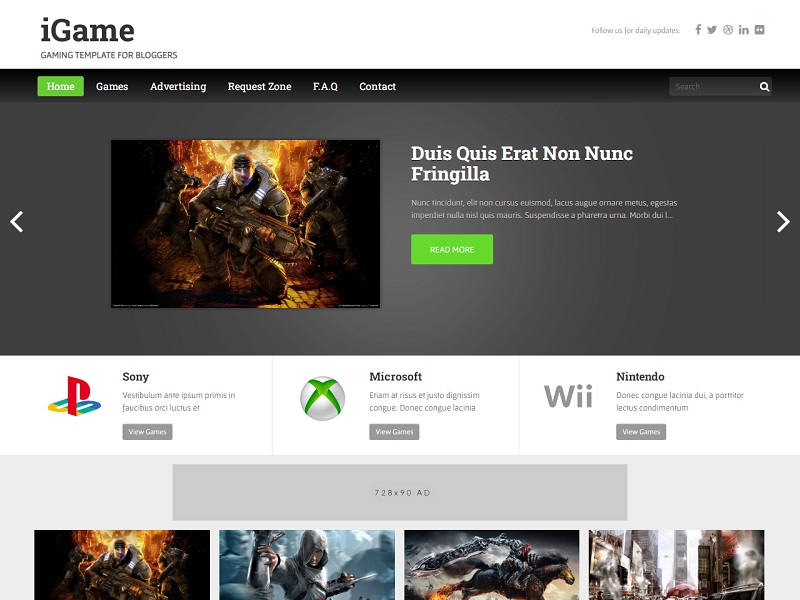 iGame is a free gaming blogger template that comes with robust elements and design. One can use this minimal site to build games or tech-related sites.
It has features like the Right sidebar, Post Thumbhanail, Email Subscription Widget Ready, etc. This theme is fully responsive and takes only a few minutes to customize. If you want a fresh and modern theme for your site, iGame is suitable for your gaming blog site.
9. LeetPress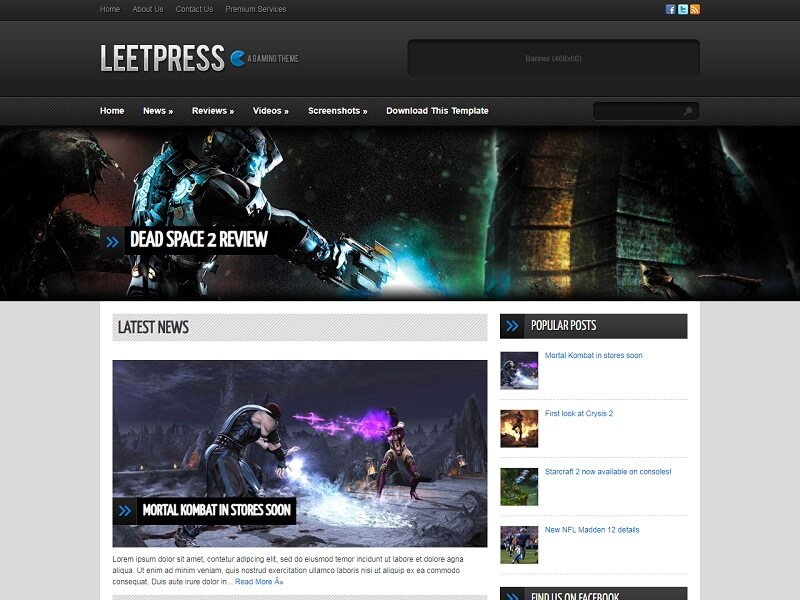 LeetPress is a Gaming Blogger theme that fulfills all your Games related needs in one go. You can build an impressive site using its variety of features.
It includes Gray and Black colors, Dropdown Menu, a slideshow, fixed-width, and more. This theme is mobile-friendly and SEO-ready. This theme loads fast and helps users to navigate easily.
10. ProGamer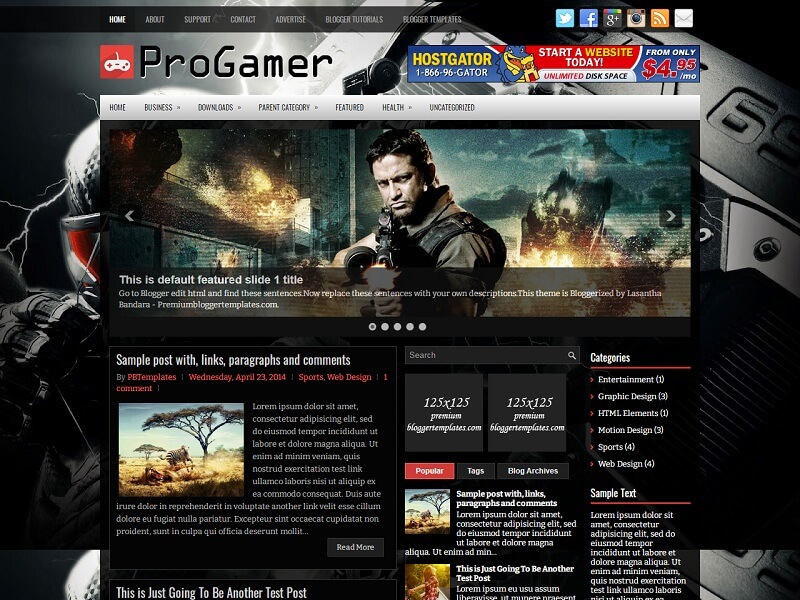 ProGamer is one of the finest Blogger themes. It is ideal for any blogging site for Gaming-related Posts, Information, News, and more.
ProGamer includes the features like slideshow, sidebars, drop-down menu, post thumbnails, gray and black colors, Ads ready, Responsive, etc. This elegant-looking theme is attractive and performs well for any gaming-related blog website.
Conclusion
With Blogger templates, you can share Reviews, Informations, News, Tutorials, or create an online shop using a variety of features.
For Gaming purposes, this platform provides templates packed with design, colors, and layout that will make your site more engaging and appealing.