Hello everyone, in this article we will talk about the best IRA accounts for beginners: If you're a beginner looking to start saving for retirement, an Individual Retirement Account (IRA) is an excellent choice. IRA accounts offer various tax advantages and can help you build a secure financial future.
However, with numerous options available in the market, it can be difficult to choose the best IRA account for beginners. In this article, we will explore some of the top IRA accounts suitable for beginners.
Understanding IRAs: A Brief Overview
Unlike savings accounts, IRAs don't offer a fixed return or interest rate. After depositing funds, you must choose investments; otherwise, your money will sit in cash, which is unsuitable for a long-term objective like retirement.
Before diving into the best IRA accounts for beginners, let's quickly understand the fundamentals. An Individual Retirement Account (IRA) is a specialized investment account designed to offer tax benefits specifically for an individual's retirement savings.
Moreover, there are different types of IRAs, each with its own rules and benefits.
Types of IRA Accounts:
Traditional IRA – A Traditional IRA allows individuals to make tax-deductible contributions to their retirement savings. The earnings on investments grow tax-deferred until withdrawals are made during retirement. Contributions are typically tax-deductible, making this type of IRA attractive to those seeking immediate tax benefits.
Roth IRA – A Roth IRA, on the other hand, allows investors to contribute after-tax income. While contributions are not tax-deductible, qualified withdrawals in retirement are entirely tax-free. This type of IRA is beneficial for individuals who anticipate being in a higher tax bracket during retirement.
SEP IRA – A Simplified Employee Pension (SEP) IRA is designed for self-employed individuals and small business owners. It offers high contribution limits and tax advantages similar to a Traditional IRA. SEP IRAs are popular due to their flexibility and simplicity.
SIMPLE IRA – The Savings Incentive Match Plan for Employees (SIMPLE) IRA is primarily intended for small businesses. Employers can match employee contributions, making it an attractive option for both employers and employees. Contributions and earnings grow tax-deferred until retirement.
Choosing the Right IRA Account for Beginners:
When selecting the best IRA account for a beginner, there are several crucial factors to consider. These include:
Fees: Look for an IRA account with low or no account maintenance fees, trading fees, and commission charges.
Investment Options: Ensure that the IRA account offers a wide range of investment options, including stocks, bonds, mutual funds, and exchange-traded funds (ETFs).
Customer Service: Opt for a provider with excellent customer service, as beginners may have questions or need assistance.
User-Friendly Platforms: A user-friendly and intuitive online platform makes it easier for beginners to manage their IRA accounts effectively.
Now, let's explore some of the best IRA accounts for beginners:
1. Fidelity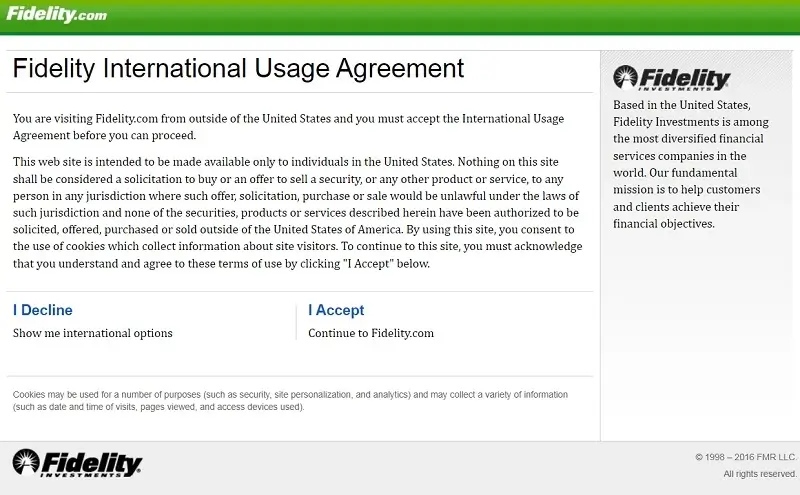 Fidelity is a well-known and trusted investment provider. They offer a variety of IRA options, such as Traditional IRA, Roth IRA, etc. Moreover, Fidelity provides a user-friendly platform and extensive research tools.
2. Vanguard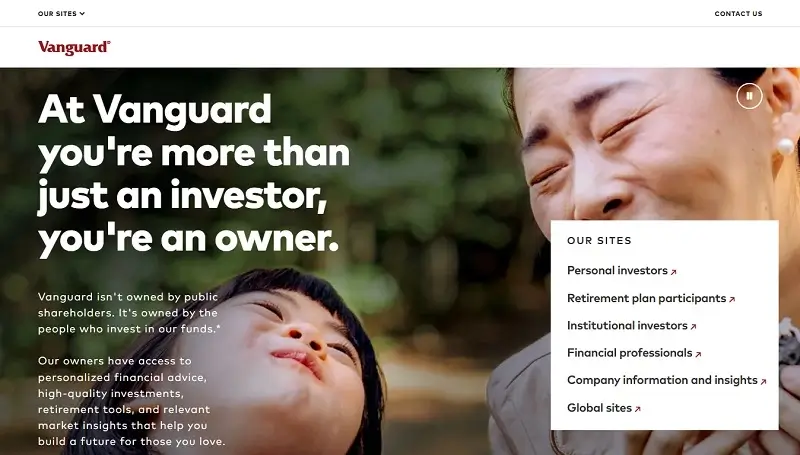 Vanguard is renowned for its low-cost index funds and investor-friendly approach. They offer a wide range of IRA options, allowing beginners to choose the right one.
Vanguard's user-friendly platform and excellent customer service make it an appealing choice.
3. Charles Schwab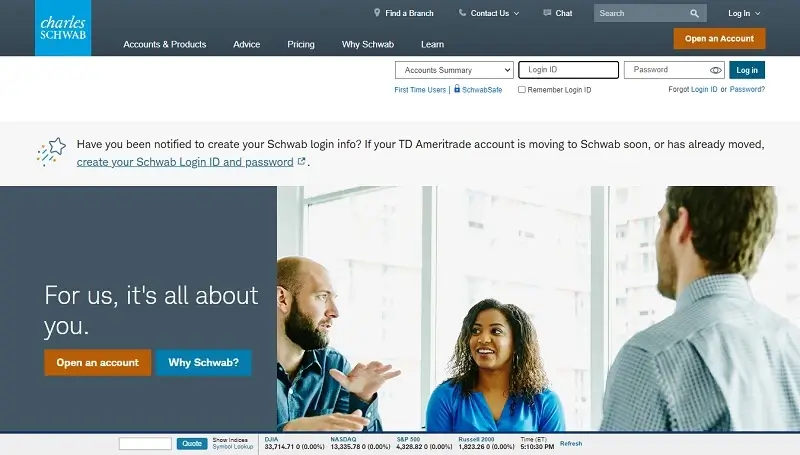 Charles Schwab offers a comprehensive suite of IRA accounts suitable for beginners. They have a user-friendly platform and a wide range of investment options.
Charles Schwab is known for its robust research tools and customer support.
4. TD Ameritrade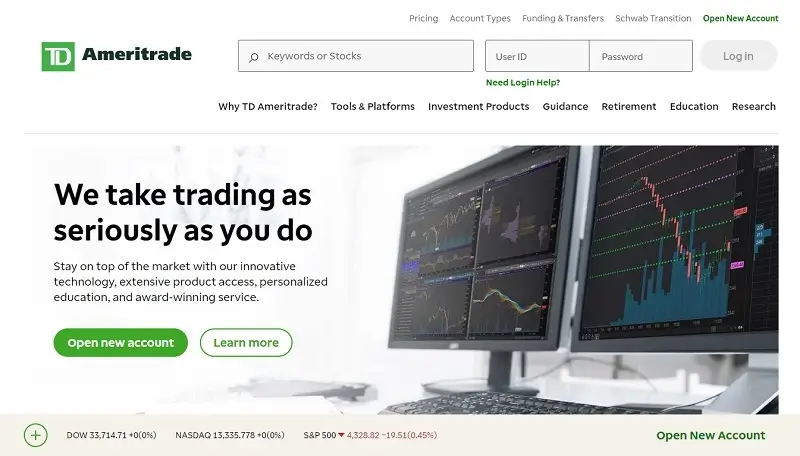 TD Ameritrade offers various IRA accounts. Also, they provide a user-friendly platform with powerful trading tools and a wide selection of investment options.
Moreover, TD Ameritrade offers educational resources for beginners.
5. E*TRADE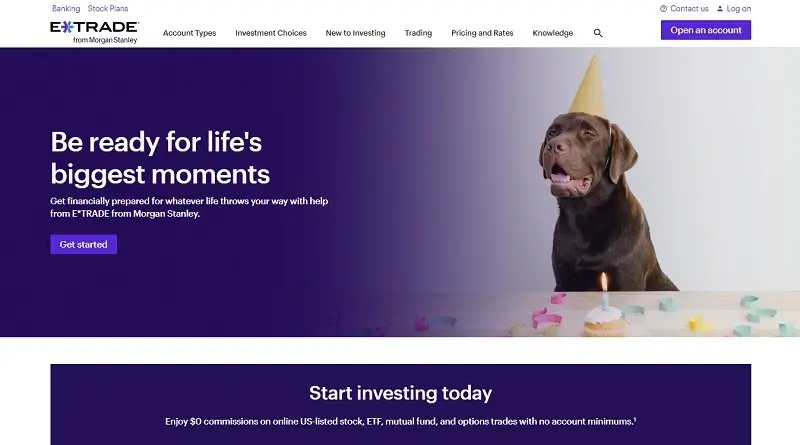 ETRADE offers a wide range of IRA accounts. They offer both Traditional and Roth IRA accounts with low fees and a diversified portfolio. Its user-friendly platform and goal-based investing approach make it suitable for beginners.
When you should start an IRA account?
Although there is never a bad time to create an IRA, the sooner you do it, the more likely you are to achieve your retirement goals.
Frequently Asked Questions:
Can I have multiple IRA accounts as a beginner?
Yes, as a beginner, you can have multiple IRA accounts. However, there are certain contribution limits that apply to all your IRA accounts combined.
Can I withdraw money from my IRA before retirement?
Yes, you can withdraw money from your IRA before retirement. However, there may be penalties and taxes associated with early withdrawals.
Are IRA contributions tax-deductible?
Traditional IRA contributions may be tax deductible, subject to income limits and eligibility criteria. Roth IRA contributions are not tax-deductible.
Can I convert a Traditional IRA to a Roth IRA?
Yes, it is possible to convert a Traditional IRA to a Roth IRA. However, the converted amount is considered taxable income in the year of conversion.
Can I open IRA for free?
Yes, you can open an IRA account for free.
Can I switch my IRA?
Yes, it's simple to alter your IRA, and you can do it whenever you choose and for any reason.
Conclusion:
In conclusion, starting an IRA account as a beginner is a smart decision for long-term financial planning. Choosing the best IRA accounts for beginners is a crucial step toward securing your financial future.
By choosing the right IRA account from reputable providers beginners can begin their journey towards a secure retirement. Moreover, you can also enjoy the benefits of tax advantages and diversified investment options.
It's essential to consider factors such as fees, investment options, customer service, etc.