Do you want to grow your career as a freelancer? If you have skills that can serve industry demand, freelancing is the best idea. There are some valuable freelancing platforms for your career growth. If you are confused about choosing the right platform for you, then here, we have selected some best freelance websites for beginners!
No matter, you are a beginner or an expert in your field, these freelancing sites will help you to take it to the next level. Each site has its pros and cons, you can decide whichever is best for you according to your needs and interests.
1. Upwork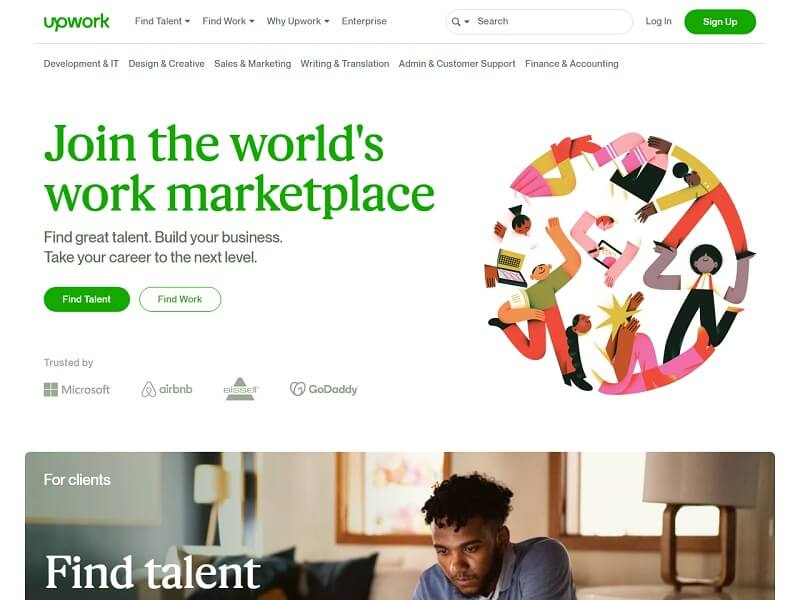 Upwork is one of the top-rated sites for freelancers. You can join Upwork for free and its service fees are based on your earnings. It's a large pool of freelancers and you can find your ideal clients easily.
This platform is transparent and trusted by millions of freelancers. You can find the perfect freelancing solution here.
As soon as the freelancers complete their jobs, they get their payments without delay. Upwork gives 80 free connections to find a job initially.
Freelancers and agencies can get more connections by getting reviews and demonstrating skills. But sometimes, as a beginner, finding your first client is difficult on Upwork.
On the positive side, this platform gives fixed price projects, long-term or hourly contracts, and brings plenty of opportunities to find a job!
2. SEOClerks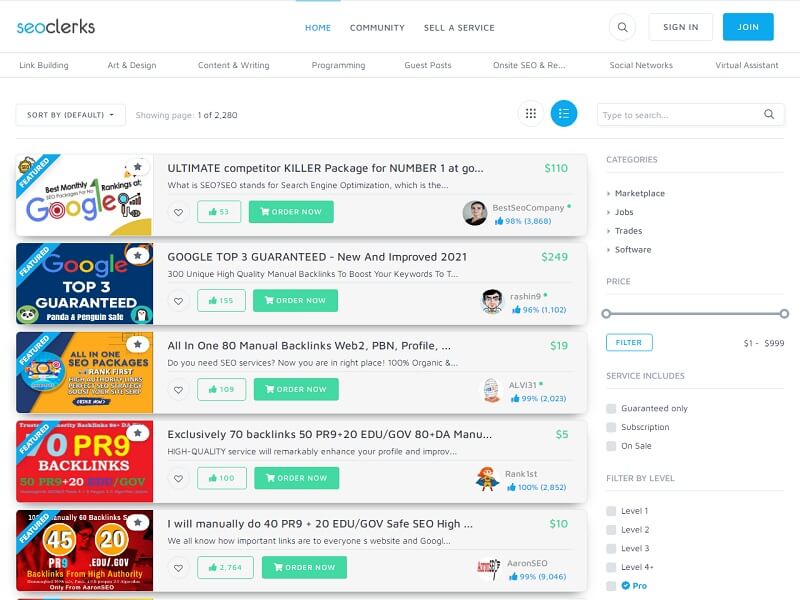 SEOClerks is a valuable platform to find the best freelancing projects. It is one of the great places to find SEO-based and digital marketing-related job opportunities.
You can connect with the community of different people who want to buy, sell or trade the services. This platform is FREE to join and services on SEOClerks are available starting at $1.
You can find a variety of SEO services like link building, content creation, graphic design, virtual assistant, social media services, and more. Further, SEOClerks has a smooth interface and numerous filters.
Also, you will have the option to switch between the categories. You can manage your orders efficiently. You can receive and write reviews for the services too.
3. Konker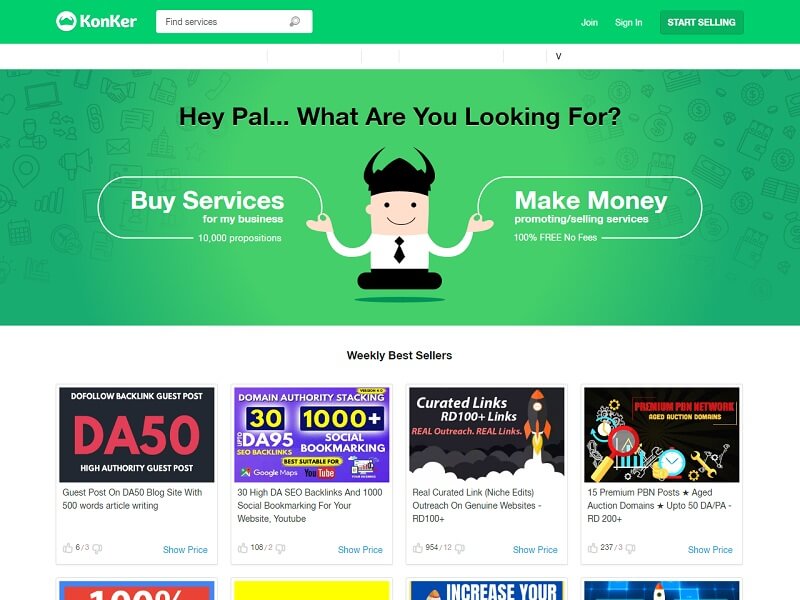 Konker is a well-known site for freelancing services. It is the perfect place to find a gig or outsource service and drive sales for your agency.
Start selling what you know the best at Konker. This platform is secured and easy to use without any complex process. Konker allows review after delivering the project so you can have honest reviews.
Konker is considered the best freelance website for beginner or new freelancers. This platform is one of the top digital service marketplaces and it focuses on internet-based marketing services.
Start selling your skills on Konker after creating your Gig!
4. PeoplePerHour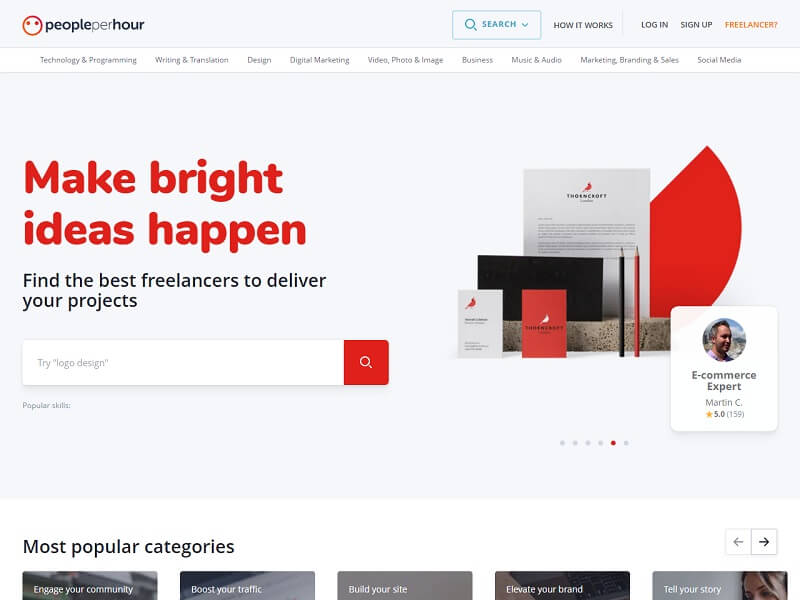 PopularPerHour is a decent marketplace to hire freelancers and sell services as freelancers. If you are looking for the best freelance websites for beginners, this is a suitable place to start.
On PeoplePerHour, freelancers get the best offers according to their skillset and get paid via safe payment gateways.
This platform helps to connect clients with expert freelancers for hourly or project-based jobs. You can get access after your application gets approved and then apply for the required service.
Here, per month, you can send up to 15 proposals for free. After that, you can buy the credit to quote for more projects.
On this powerful platform, offer self-tailored service, set realistic budgets, and achieve milestones!
5. Fiverr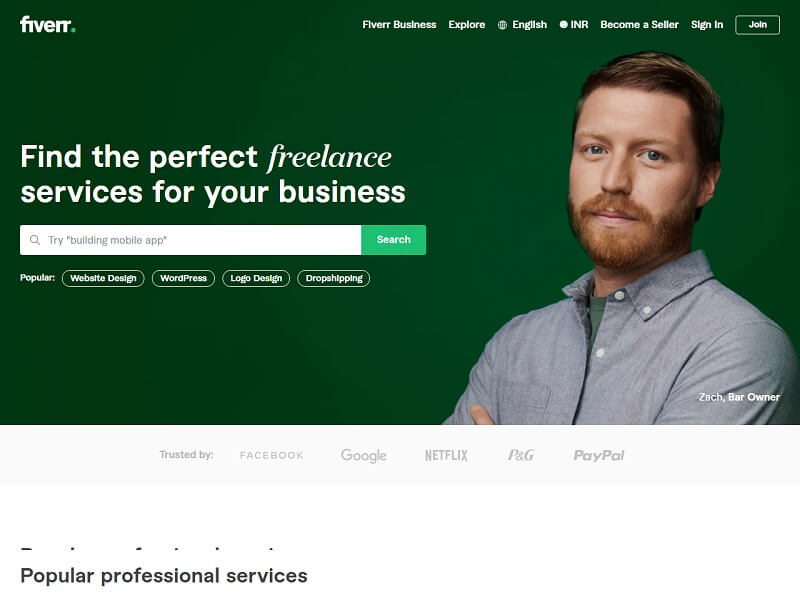 Fiverr is one of the most popular freelance marketplaces to offer and receive the best freelancing work! As a freelancer, you have to set up your Gig and offer your services.
You can offer creative or professional service as per your interest here. It's free to join this platform. You can sign up and create your Gig easily.
Also, you can offer three versions with different prices and services in the Gig. You can set your package/price anywhere from $5 to $995.
Fiverr is a competitive marketplace because of its popularity. As a beginner, you have to face challenges to lower your price.
But once you earn good reviews, you don't have any trouble finding the best project!
Conclusion
If you want to find projects in content writing, app development, web designs, coding, or any other area, these platforms are popular for their services.
All the freelancing platforms are easy to approach, find your best freelancing project on any of them.
Choose the best freelance websites for beginners or experts, suitable to your skillset, creativity, and interest from this list!
You may also like: