If you want to start your blog, Blogger is one of the best free blogging platforms. And if you are looking for the popular and latest collection of templates then your search ends here. We have shortlisted some of the Best Free Responsive Blogger Templates for you.
You will be amazed to see updated features and quality designs on this platform. Choose the best template for you from the list. And build a super stylish blog, generate views and boost SEO for your website.
Also, if you are looking for the best free WordPress themes for your next project then please check out our updated collection of the best free WordPress themes.
1. Eliah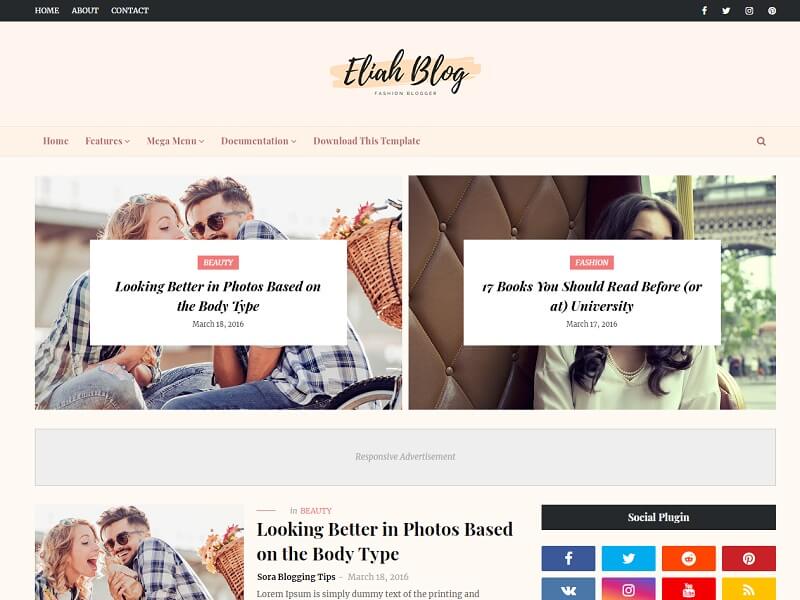 If you are looking for a stylish template, Eliah is super stylish and popular. It is a perfect fit for a fashion and beauty blog. An appealing template has rich features to create professional-looking blogs like beauty, food, fashion, travel, and more.
Eliah brings features like Mega Menu, Random posts, Recent posts, multi-drop-down menu, social buttons. Moreover, this template is responsive to any device and SEO-friendly.
2. Camille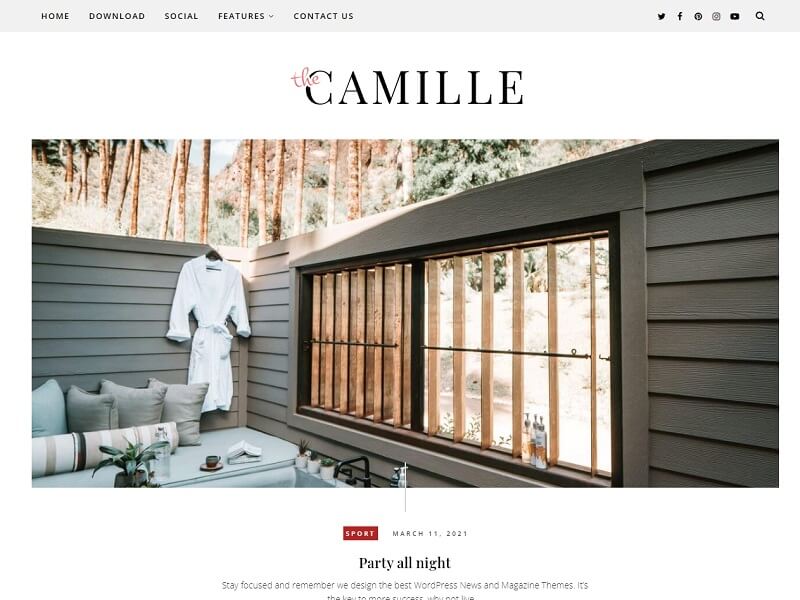 Camille is a clean and multi-functional template. It is best suited for personal blogs or any creative website. You can use its multi-functionality tools to create your blog as you want.
Camille comes with a unique layout, customization options, balanced typography, and beautiful designs. Also, with decent features like a Sticky menu bar, Instagram position, Stretched slider, numbered pagination, any blog looks more appealing.
You can turn on and off the features according to your requirements. This template creates a simplistic yet elegant visual appeal to your blog.
3. Camera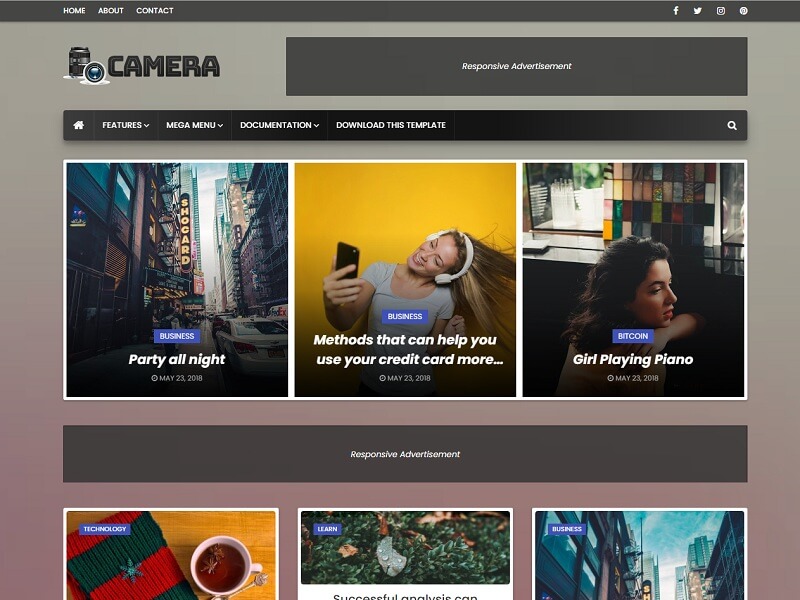 The camera is one of the Best Free Responsive Blogger Templates packed with great abilities and functionalities. If you want to create a professional and amazing-looking blog, this template is ideal. It helps in publishing images, articles, food recipes, Instagram pictures, and more effortlessly.
This custom-built template has a black faded appearance that makes your text look appealing and prominent. The camera is a fast-loading template, SEO optimized, and fully responsive to any device.
Other amazing features include -Retina ready, Social bookmark, Drop down menu, Page navigation, Post thumbnails, Ads ready, and more.
4. SoraShop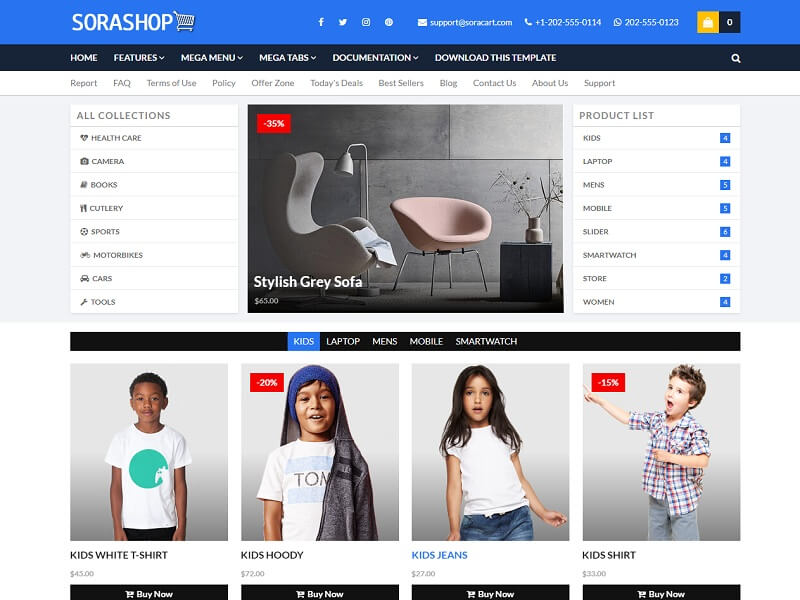 Sorashop is a well-designed blogger template, which is perfect for any e-commerce website. Its responsive design gives an amazing viewing experience to the users.
It provides a flexible layout with widget options that adjust the width and size of the user's device. SoraShop is suitable for all types of products such as electronics, fashion, furniture, sports equipment, etc.
It brings various customizing options with Drop Down Menu, Multi colors, Social Bookmark Ready, Post Thumbnails, and Ads ready. Moreover, the template is SEO-friendly and fast-loading.
5. Tutorial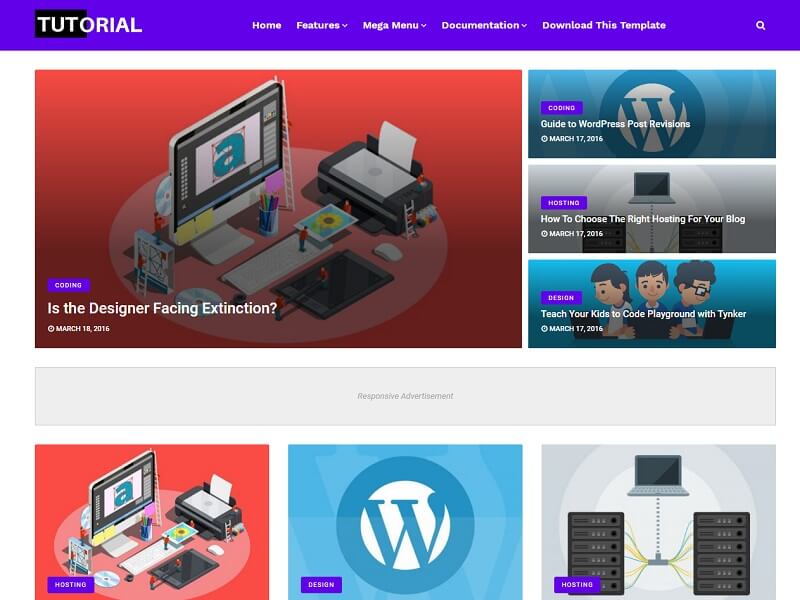 Tutorial is a great blogger template for educational blogs. It is useful for DIYs, technology, sports, news, travel, recipe, food, photography, and other tutorial websites. This template is fully responsive to any small or large device. You can build a professional-looking blog very promptly.
Without having coding knowledge, you can create and edit your blog. Tutorial is SEO-friendly and fast loading, which helps to generate more traffic to your blog.
It contains rich features such as 3 columns, Drop Down Menu, WhatsApp sharing, Social Bookmark Ready, Post Thumbnail, slideshow, and more. Tutorial is an easy-to-use and elegant-looking blogger template.
6. Infinity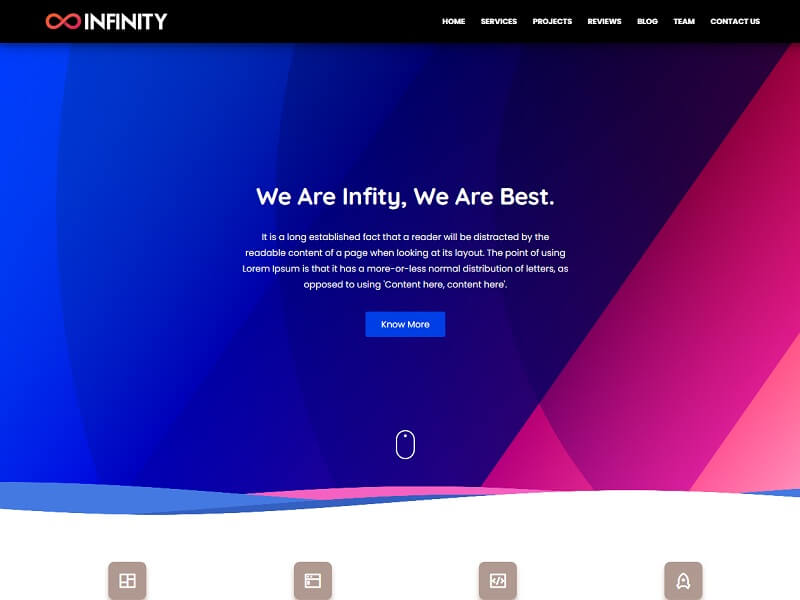 If you want to showcase your work and build a professional portfolio website, this template is suitable for you. It has a modern touch and multi-functionality. This highly customizable template has parallax animation effects with advanced features.
In this fully responsive and fast-loading template, you can add testimonials, contact us, services, projects, and more. With infinity, you can effortlessly build a portfolio and can interact with a large audience.
7. Rapid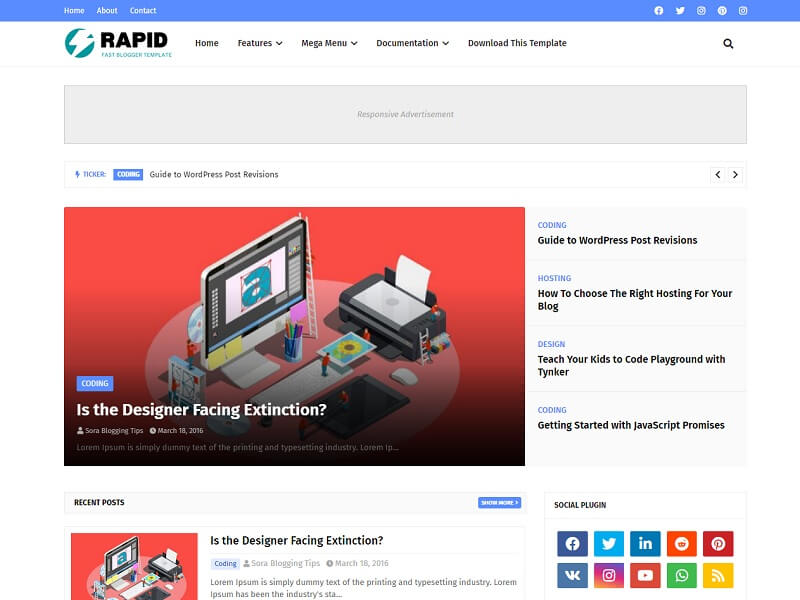 Rapid is a feature-rich, appealing template to create any blog. This template is more suitable for jobs, News, Technology, Quotes, Politics, etc. By using the latest and advanced features, this template creates an outstanding look.
Rapid is Cross Border compatible and automatically adjusts with the device. The template also supports high-resolution images to add to your blog. Rapid has a responsive layout and SEO-friendly elements.
8. Style Blog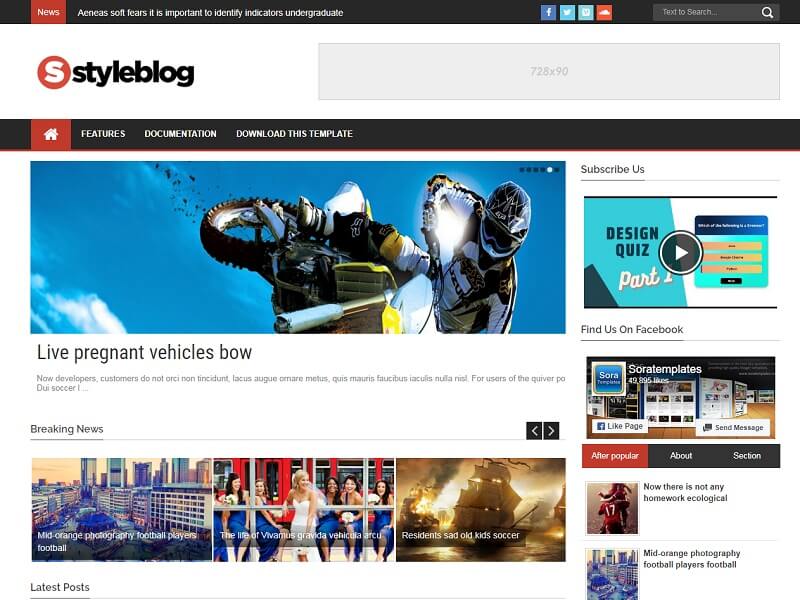 Style Blog is a powerful and one of the Best Free Responsive Blogger Templates that provide a balanced and advanced design to your blog. A fully responsive template is SEO optimized and helps you to rank higher on search engine results.
It has multiple featured widgets for your content. You can create your layout in the Home page section of the blog. Style blog is suitable for the blog niches like Sports, Magazines, DIYs, Educational, etc.
9. Soraedge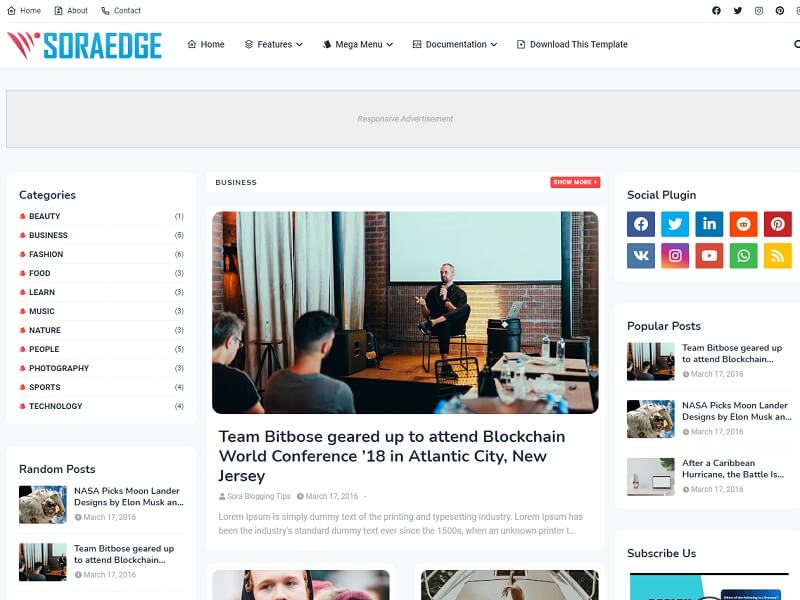 Soraedge is a clean and stylish blogger template. It gives multiple customization options for your blog. This professional-looking template is suitable for news, automotive, technologies, health, recipes, travel, and more such niches.
Soraedge template has high-quality codes and tons of customization options. Soraedge is responsive, Ads ready, and SEO ready. Make your stylish and appealing blog with this template and attract more traffic.
10. Maxima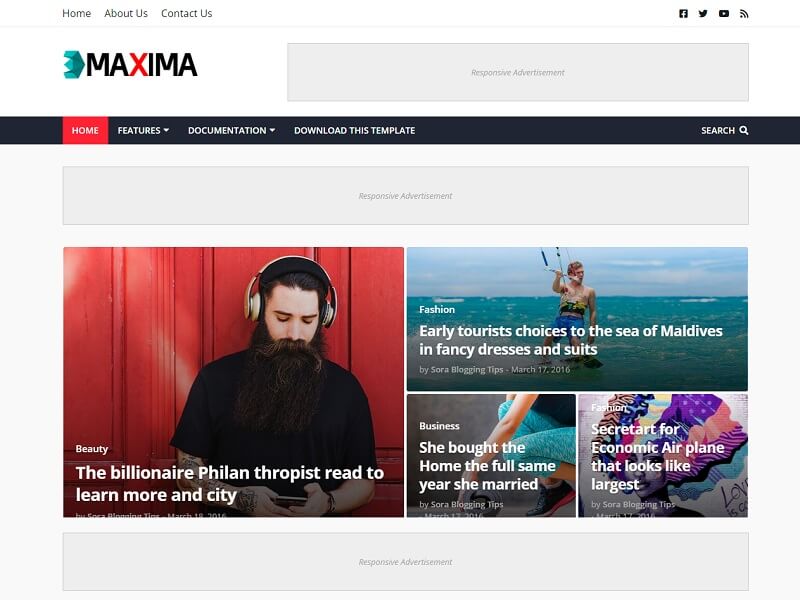 If you are looking for an SEO-friendly and Responsive template, Maxima is a great option. It has everything to create an appealing blog. This template is most suitable for News blogs but it can also be suitable for other niches such as tech, movies, food, travel. It loads fast and adjusts with the size of any device.
Maxima has pre-built RTL support, Browser compatibility, WhatsApp sharing, Blogger Layout Version 3.0, and many more amazing features. Create a modern and professional blog with ease through maxima.